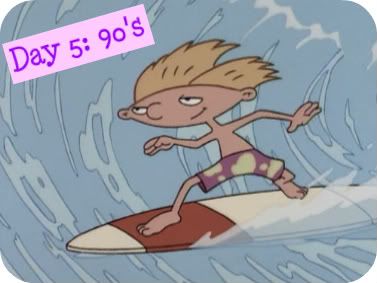 Seems to me like there is a lot of "90s pride" going around. Allow me to indulge myself and join in all the fun. As a 90s child I
can see
saw where all the hype is coming from, I LOVED my childhood and all the memories it contains. The cartoons were great and the technology was (at the time) incredible. Nowadays I see kids who are not satisfied with the phone they have, the mp3 player, the computer, etc. Perhaps kids from the 90s felt more satisfaction with the things they had and enjoyed more simple things like a yo-yo or sock-em-
boppers
(I totally wanted some!). And how about the movies?! I grew up watching Disney princesses and yes I saw Clueless several times (
Do you prefer "fashion victim" or "
ensembly
challenged"?)
For some reason I never saw Dumbo.. it looked too sad. My all time favorite Disney movie is Beauty and The Beast, the story was beautiful and Belle is a great heroine. Going back to the topic of cartoons, shall I list them all? No that would take forever, I watched Hey Arnold and
Rugrats
mostly, but I also watched Sailor Moon with my older siblings quite often. My older brother made me watch the Ninja Turtles too, not a big a fan but it made me crave pizza like no one's business. In honor of 90s day I have the following giveaway: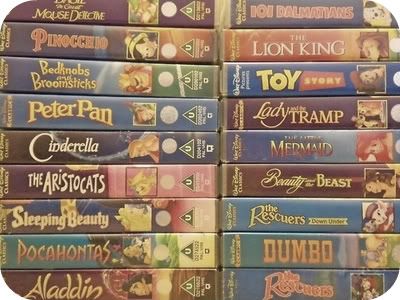 Beauty and The Beast DVD (US Only)

Clueless DVD (Special Whatever! Edition) (Int'l)
+2 Leave a comment telling me your favorite thing of the 90s!

+1 Tweet about it!

+5 Put a button up. Find 'em

here
There you have it folks! All giveaways end tomorrow, March 2nd at midnight PST. I will announce winners on March 3rd! Good luck and thanks for celebrating Birthday Week with me!