Dates are according to Amazon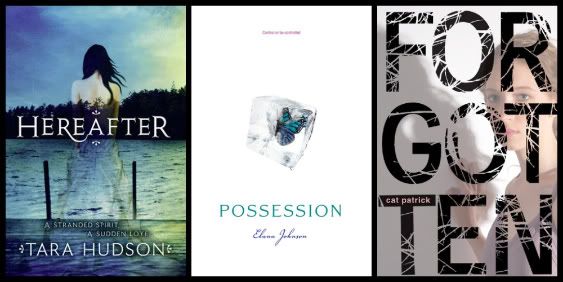 This book sounds so romantic, a ghost and a boy she helped survive grow closer. Then a bad spirit comes to take her away forever.
Another promising read about a government controlling people. The heroine's future match is being brainwashed but she is wary of joining the rebellion. It also hints at a love triangle...
What if you, on a daily basis, forgot what happened the day before? And all you had was a note telling you what had happened. Welcome to London Lane's life.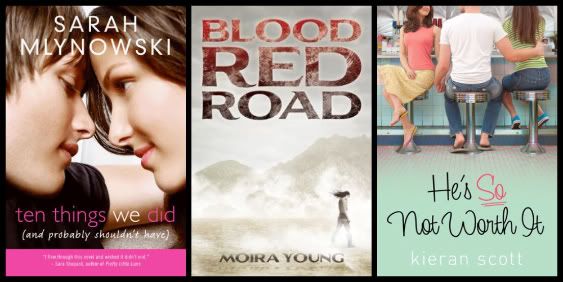 5 teens move in together without parents and do 10 things they probably shouldn't have including #3 skipping school and #7 harboring a fugitive. The average life of 16 year old.
A girl leaves her home in a wasteland to search for her twin brother with the help of "handsome daredevil" Jack and a gang of girl revolutionaries. Sounds like a kick-butt read.
I haven't read the first book but I'll probably pick it up so I can see what this one is all about, the cover screams "read me!".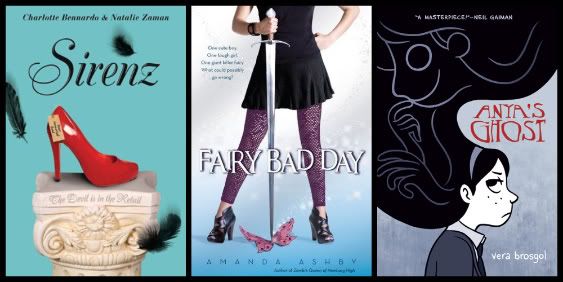 Two shopaholic frenemies end up working for Hades, god of the underworld after a sample sale gone wrong. Come on, it sounds good doesn't it?
Emma wanted to be a dragon slayer, but got the job of faerie-exterminator. When a super-fairy causes problems she needs the help of the (cute) guy who snagged the job of her dreams.
I've never been big on reading graphic novels, but this one looks interesting enough to make me want to take the plunge. What if your new BFF was a ghost?
Which of the new releases do you want to read first?