Who do you cheer for?
Wow! Great question this week. I am a HUGE sports fan. While I watch almost all sports on TV, I chose some favorites to share today. I had a lot of fun picking out these pictures for y'all... they all mean a lot to me :)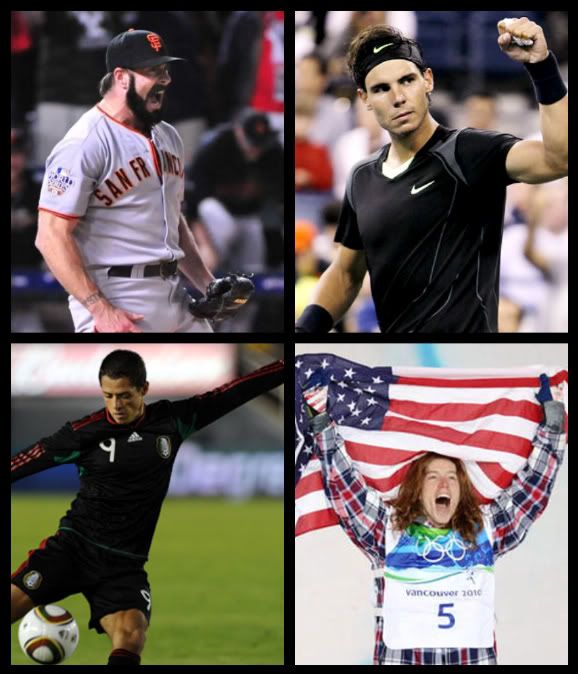 From top left: San Francisco Giants: World Series Champs!, Rafael Nadal: Currently ranked #1 after winning the last 3 slams, but he will always be #1 in my heart ;), Mexico National Team: It's a childhood thing and frankly "Chicharito" Javier Hernandez is a great player, Shaun White: Awesome-est half pipe performance EVER.
Time to rep' your teams/players! Who do you cheer for?