From Goodreads:
Thanks to modern science, every human being has become a ticking genetic time bomb—males only live to age twenty-five, and females only live to age twenty. In this bleak landscape, young girls are kidnapped and forced into polygamous marriages to keep the population from dying out.
When sixteen-year-old Rhine Ellery is taken by the Gatherers to become a bride, she enters a world of wealth and privilege. Despite her husband Linden's genuine love for her, and a tenuous trust among her sister wives, Rhine has one purpose: to escape—to find her twin brother and go home.
But Rhine has more to contend with than losing her freedom. Linden's eccentric father is bent on finding an antidote to the genetic virus that is getting closer to taking his son, even if it means collecting corpses in order to test his experiments. With the help of Gabriel, a servant Rhine is growing dangerously attracted to, Rhine attempts to break free, in the limted time she has left
.
I've heard a lot about this one, I can't wait to read it. The cover is gorgeous!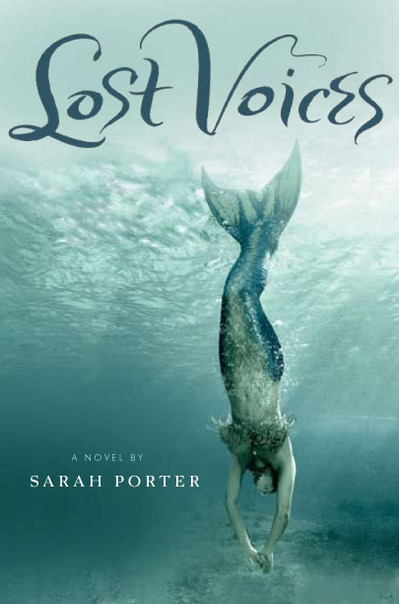 From Goodreads:
What happens to the girls nobody sees—the ones who are ignored, mistreated, hidden away? The girls nobody hears when they cry for help?
Fourteen-year-old Luce is one of those lost girls. After her father vanishes in a storm at sea, she is stuck in a grim, gray Alaskan fishing village with her alcoholic uncle. When her uncle crosses an unspeakable line, Luce reaches the depths of despair. Abandoned on the cliffs near her home, she expects to die when she tumbles to the icy, churning waves below. Instead, she undergoes an astonishing transformation and becomes a mermaid.
A tribe of mermaids finds Luce and welcomes her in—all of them, like her, lost girls who surrendered their humanity in the darkest moments of their lives. The mermaids are beautiful, free, and ageless, and Luce is thrilled with her new life until she discovers the catch: they feel an uncontrollable desire to drown seafarers, using their enchanted voices to lure ships into the rocks.
Luce's own talent at singing captures the attention of the tribe's queen, the fierce and elegant Catarina, and Luce soon finds herself pressured to join in committing mass murder. Luce's struggle to retain her inner humanity puts her at odds with her friends; even worse, Catarina seems to regard Luce as a potential rival. But the appearance of a devious new mermaid brings a real threat to Catarina's leadership and endangers the very existence of the tribe. Can Luce find the courage to challenge the newcomer, even at the risk of becoming rejected and alone once again?
Lost Voices is a captivating and wildly original tale about finding a voice, the healing power of friendship, and the strength it takes to forgive.
This book sounds a bit dark, I've never read a mermaid novel and am looking forward to seeing how these two combine. Another gorgeous cover!
Both of these books are also part of my 2011 DAC, woot woot.
Hope you're all having a wonderful weekend!